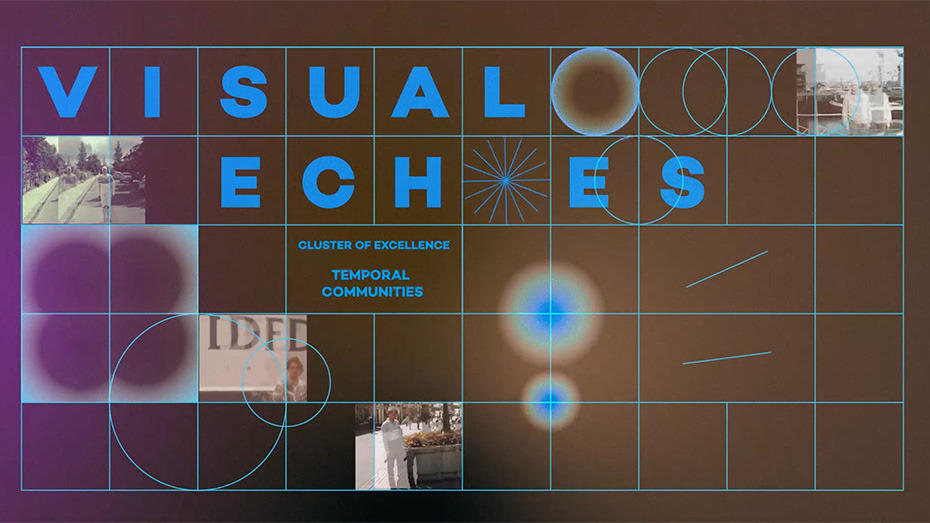 Visual Echoes
As an extension of the Cluster's collaborative series Echo. Echo in cooperation with the international literature festival berlin, the project Visual Echoes puts the focus on the visual implications of echo. With a view to the transdisciplinary architecture of the Cluster, Echo is not only of interest as a figure of intertextual dialogue and transtemporal, often cross-cultural entanglements in literary phenomena, but also as an intermedial figure of alteration and repetition that expresses itself in disrupted and fragmented forms. It is the blurring of medial boundaries that is of specific interest for the project's take on echo, as this opens up to a non-homogenous, non-unidirectional dynamic that contests the presuppositions of communication and ongoing transfer of information.
About the project
Thought of as a trope of fragmentation and distorted communication, echo alters its form and becomes a phenomenon of disconnection and contesting layers of signification that find expression in different media forms. Visual Echoes focuses on these polyphonic and conflicting dimensions of echo and emphasizes its visual components. What does re-defining Echo as a visual figure entail? How can the articulation of echo be found in visual media? Which relation do sound and image enter into when combined in constellations of feedback? And how do the specific temporalities associated with echo unfold in a visual context? The visualization of Echo discloses the non-givenness of the photographic image and its constitutive enmeshment with the politically framed imagination.
The project Visual Echoes approaches these questions in a way that combines artistic positions and theoretical reflections under the assumption that only such a bilateral approach can lead to a broadened understanding of the manifold registers of visual reverberation and the form it takes in different medial, cultural, and historical contexts. It uses the presupposition that collaborations with artists in an academic context are obliged to find a common ground for encounter and discussion that allows different forms of knowing and doing to take space and to allow the project aims for a permeable, aesthetically sensitive, and non-hierarchic working context to flourish. From its outset, Visual Echoes was structured as a collective endeavor that attempts to disrupt and enlarge the aesthetic methodologies practiced in field of the humanities.
For its first edition, Visual Echoes invited the Georgian artist group 90'x collective to share their specific understanding of echo and to contribute to this first exploration of the visual potentials of echo with four individual art projects. The 90'x collective is a group of four Georgian artist-photographers who work in different media and contexts. All born in Georgia in the 90s and all differently but profoundly affected by the collapse of the USSR, the struggles for Georgian independence, multiple ethnic wars, Georgia's breakaway territories and the multifold histories that are connected to them. Thoma Sukhashvili, Mano Svanidze, Giorgi Rodionov and Nino-Ana Samkharadze enter into dialogue with their own manifold identities, capturing stories, events, and (lost) memories that echo collective as well as individual layers of experience without violently locating them.
The results of this delightful cooperation, which took the path of extended cooperation and included methods of artistic research, will open to the public in form of an online exhibition, which will go live by the end of June. Curated by Lindsey Drury, Sima Ehrentraut und the 90'x collective, and conceptually framed with a website design by Lea Hopp, Visual Echoes creates an installative space for the members of the collective photographic work and the different articulations of echo that take shape in the artists' individual interpretations of echo.
The website was launched on October 27, to enter the exhibition please follow the link to the Digital Exhibition Space below.